Welcome To Paradise
Elvis Duran's Party in Puerto Rico is 3 days of endless fun activities where the show comes to life. With four successful trips under our belt, we are headed to Puerto Rico. If you're seeking adventure this year, trust us - this is the place.
Join Elvis Duran's Party in Puerto Rico May 16th – 19th with a live performance by Bebe Rexha! Happening at Caribe Hilton where they will debut their New Multi-Million Dollar look! Caribe Hilton is one of Puerto Rico's most beloved beachfront hotels, and will celebrate its 70th year of operation as Hilton marks its 100th anniversary.
live performance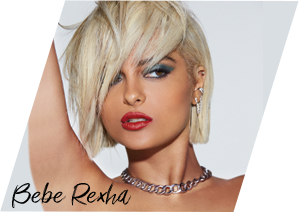 What to Expect
Lie by the oceanfront pools in one of our pool cabanas or try a thrilling scuba diving or snorkeling adventure at the beach. With an Olas Spa on-site, Caribe Hilton is the perfect place to unwind with a massage, facial or beauty treatment.
A variety of indoor and outdoor attractions include a video arcade, mini golf, and tennis courts. Within the resort you'll find tropical gardens and a bird sanctuary with exotic plants, peacocks and ducks.
What to bring
An interest in local culture, food & arts, and a no-itinerary-necessary attitude!