Live It Up In Vegas the Elvis Duran Way!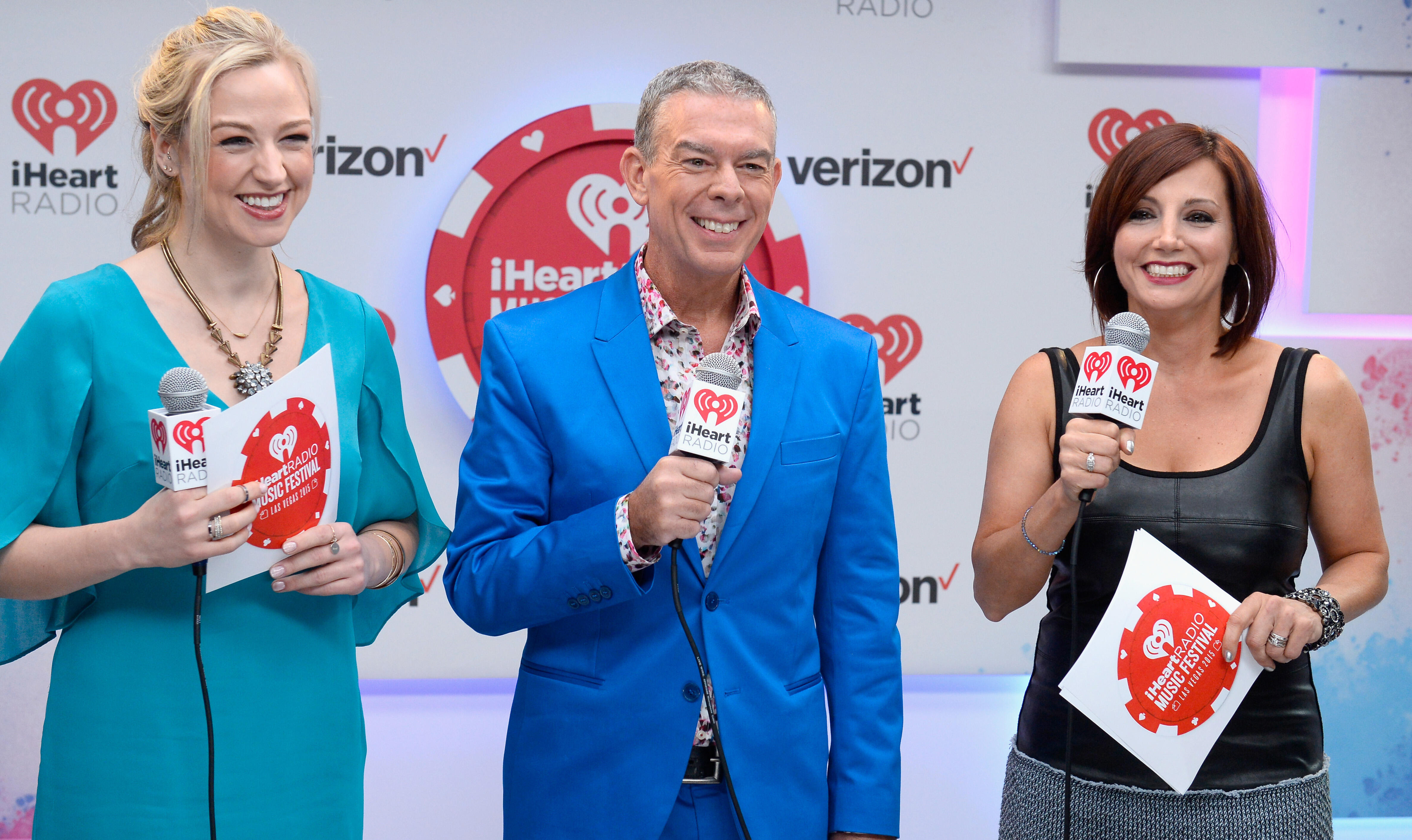 The countdown is on for our @iheartfestival in VEGAS, BABY! 💋 We have a feelin' this is going to be the BEST YEAR yet! 🙌 So mark your calendar and set your alarm ⏰ because it all goes down on Friday, September 22nd and Saturday, September 23rd on your @iheartradio app + so much more! 🎤🎶💯#iHeartFestival -- Get all the details: ElvisDuran.com/Festival!
What's your best tip for someone going to Vegas for the first time?
ELVIS: Take time to walk the Strip and visit all the hotels/casinos. They're all unique and deserve exploration.
BETHANY: Sleep on the plane on the way over. You're not going to want to sleep once you're in Vegas!
DANIELLE: Don't just gamble! There are sooo many other things to do in Vegas. See the shows!!! See the cool sights.
SKEERY: Two nights is too little. Four nights is too much. Don't walk from hotel to hotel. Don't rent a car- taxi and Uber door to door everywhere. You'll sleep about 3 hours a night. Prepare to dedicate an entire day to rest when you get back. Pool life or casino life?
ELVIS: Both!!
BETHANY: Pool + SPF + Giant Floppy Hat life
DANIELLE: Neither!!! Show life. so many cool shows to see and shopping!!!!
SKEERY: Pool life all day every day. Casinos at night. Do you gamble? What's your favorite way to try your odds?
ELVIS: Yes. Blackjack (as long as friends are at the table). Also, Roulette!
BETHANY: I don't gamble. I'm more of a show kind of girl!
DANIELLE: Nope. If I put some change in the slots that's a lot for me. I would rather save my money for a cool new pair of shoes there.
SKEERY: Yes. Black Jack is my game. When you play by the book, the casino only has a 51% to 49% advantage (around 1%) over the player. Stay away from the slots. They are the WORST ODDS in the casino. That's why there's so many of them. What the wildest night you've ever had in Vegas?
ELVIS: I love catching a show, late dinner and drinks then hitting the casino. Go to bed when the sun's coming up. Those are my favorite nights. Not always wild, but always fun!
BETHANY: I've only ever been in Vegas for work, so it would have to be the night that Danielle and I had so many backstage interviews for the iHeart Radio Music Festival that we were slamming Red Bulls and espresso shots to stay awake! After awhile we just got punchy and it was really fun.
DANIELLE: We stayed up all night, drank, ate and took a flight back.
SKEERY: Drunk from the daytime pool party to the night time club. Followed by winning $1,200 at the tables at 7 am, back to my room to pack to catch a 9 am flight back to NYC. What's your favorite place to eat in Vegas?
ELVIS: Too many fantastic chefs to choose from.
BETHANY: Any place that serves margaritas!
DANIELLE: There is an amazing Mexican restaurant on the main strip called Diablo's Cantina!
SKEERY: Breakfast - Egg Slut. Lunch- In & Out Burger. Dinner- Cut. A night in the club or a night at the theater?
ELVIS: Both! The club one night and theater the next. Gotta mixed it up!
BETHANY: A night at the theater! Esp... Celine Dion!
DANIELLE: I'm always down for a good show!
SKEERY: A night in the club is the quintessential Vegas experience. It's a must! What's your drink of choice?
ELVIS: Vegas is a martini town.
BETHANY: See above: margarita (or tequila and OJ!)
DANIELLE: I am a lightweight. So anything fruity
SKEERY: Titos with club soda. Twist of lime Is it true... 'What happens in Vegas, stays in Vegas?'
ELVIS: YES! YES! YES! Never tell!
BETHANY: Absolutely not. Your friends always take video.
DANIELLE: Not when you're married!
SKEERY: Yes. Unless it's gonorrhea. Then you take it home with you.

Elvis Duran
Want to know more about Elvis Duran and the Morning Show? Get their official bio, social pages & articles on Elvis Duran and the Morning Show!