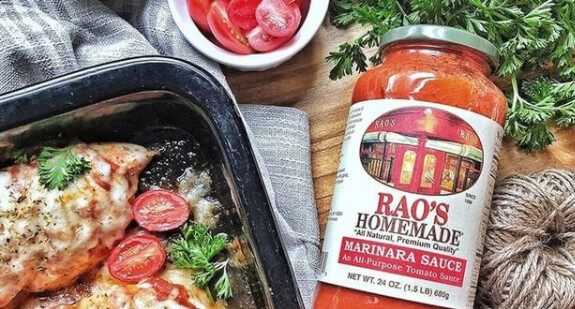 RECIPE OF THE WEEK
Straight Nate's No-Nonsense Bolognese
1 lb. ground turkey
4 cloves of minced garlic
½ cup of Italian dressing
1 ½ cups frozen peas & carrots
Olive oil
Salt
Pepper
Rao's Homemade® Marinara Sauce
¼ cup goat cheese crumbles
Parmesan cheese
Pasta of your choice
Brown the ground turkey in a large sauté pan that has been coated with olive oil and heated. Add Italian dressing to the meat as it's cooking and sprinkle liberally with salt and pepper. As this is happening, start to boil a pot of water for the pasta.
When the meat is sufficiently cooked, turn the heat to low, move to one side of the pan and pour in the frozen peas and carrots on the other side of the pan.
When the peas and carrots are sufficiently defrosted in the pan, add in the minced garlic. Add the pasta to the pot of boiling water.
After 2 minutes of sautéing the garlic, add the jar of Rao's Homemade Marinara sauce to the pan, turn the heat up to medium, then turn the heat to low as the entire pan is just about to bubble. Let it simmer as the pasta finishes boiling and add the goat cheese. Stir and allow it to melt.
Strain your pasta, portion it on plates, scoop the Bolognese onto each serving, and grate fresh parmesan cheese over top.
Enjoy!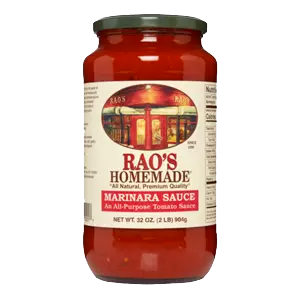 Rao's Homemade® Marinara Sauce
Bring home the famous taste of Rao's Homemade® Marinara Sauce. We slow cook sweet Italian plum tomatoes with fresh ingredients to create this classic sauce.