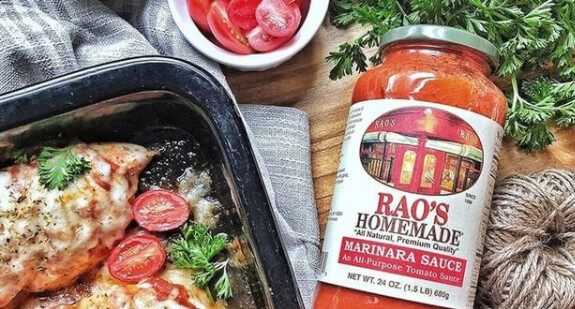 RECIPE OF THE WEEK
Skeery's Steak Pizzaiola
2 thin beef tenderloin steaks
1 tbsp olive oil
2 cloves garlic finely chopped
1 jar Rao's Homemade Tomato Basil Sauce
½ cup green olives (60g or a small handful)
1 tsp capers
1 cup vegetable or chicken stock (250ml)
⅓ cup white wine (80ml)
1 tsp dried oregano
4-5 basil leaves for serving
3/4 of a cup Diced or sliced onions (not halved)
Heat the olive oil in a large skillet/frying pan. Once hot cook the steaks to your liking. Once cooked, set the steaks aside on a plate.
Turn the heat down to medium-low and add an extra drizzle of olive oil. Add the chopped garlic and fry for a few seconds until fragrant.
Next, add the wine to deglaze the pan and scape/loosen any brown bits with a wooden spoon. Simmer for 1 minute.
Add the Rao's Homemade and simmer (about 5 minutes).
Add the olives, capers, oregano and stock, stir to combine everything and bring to a simmer. Simmer the tomato sauce gently for 10 minutes.
Add the steaks back to the skillet with the sauce and cook until warmed through, serve garnished with some fresh basil.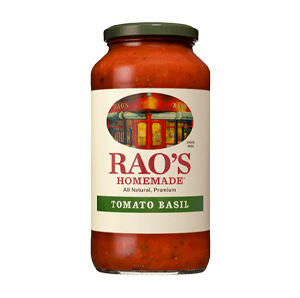 Rao's Homemade TOMATO BASIL SAUCE
Bring home the famous taste of Rao's Homemade® Tomato Basil Sauce. This versatile sauce combines our slow-simmered Italian tomatoes with the aromatic flavor of basil.