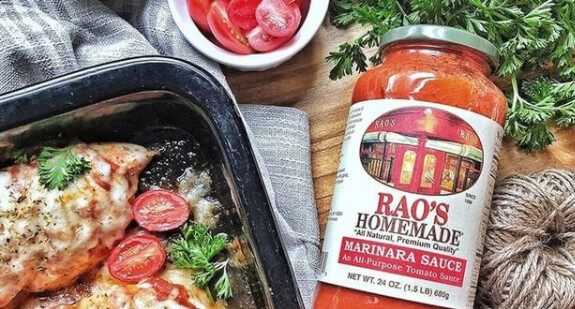 RECIPE OF THE WEEK
Sam's Baked Ziti
RAO'S HOMEMADE® PENNE RIGATE
24 OZ RICOTTA CHEESE
1 lb shredded mozz
1/2 cup grated parm cheese
1 egg
red pepper flakes
handful of shredded FRESH basil
32 oz Vodka sauce
Preheat the oven for 375
Cook the pasta in salted boiling water until al dente, drain
Beat the egg
In a bowl, mix pasta, ricotta, mozz, egg, and 1.5 cups our feature sauce. Season with red pepper flakes for desired level of spice
Grease a 9x13 baking dish and add the pasta mixture. Top it off with the remaining spaghetti sauce, and then cover in parm
Bake for about 13 minutes, sprinkle the bazil on top, BOOM! Enjoy!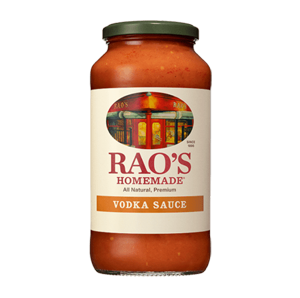 Rao's Homemade Vodka Sauce
Bring home the famous taste of Rao's Homemade® Vodka Sauce. This rich blend of Italian tomatoes, Parmigiano Reggiano and Pecorino Romano cheeses with a splash of vodka is a bright, creamy sauce that accents any dish.
Rao's Homemade PENNE RIGATE
Our pasta is made with only two ingredients—durum semolina flour and water. We use traditional bronze dies to cut our pasta creating grooves that grab every drop of sauce. This cylindrical shaped pasta soaks up thick sauces—inside and out— so every bite is full of flavor.