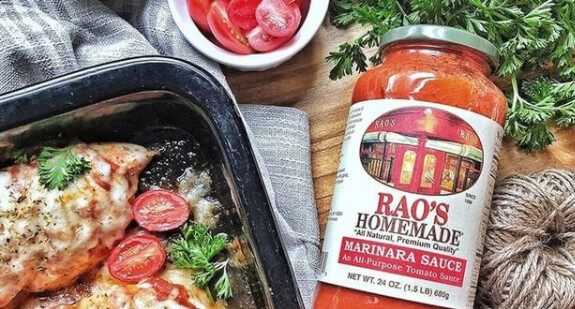 RECIPE OF THE WEEK
Gandhi's Shrimp Fra Diavolo
Olive oil
Uncooked Shrimp
Minced Garlic
Salt
Crushed red pepper Flakes
Basil
Rao's Homemade® Arrabbiata Sauce
Heat 1 tsp oil in a large nonstick skillet. Add shrimp, 1 tsp garlic and 1/4 tsp salt and sauté until shrimp are just cooked through, about 2 to 3 minutes. Remove to a plate.
Heat 1 more tsp oil in same skillet over low heat. Add 3 tbsp garlic and crushed red pepper; cook, stirring a few times, until fragrant.
Add Rao's Homemade Marinara sauce and 1/2 tsp salt to skillet; bring to a simmer over medium-low heat, scraping any browned bits of food from bottom of skillet. Simmer until slightly thickened, stirring occasionally for about 10 minutes.
Return shrimp and any juices to skillet; heat through. Stir in basil until wilted. Remove from heat; stir in 1 tsp oil and season with additional crushed red pepper, if desired.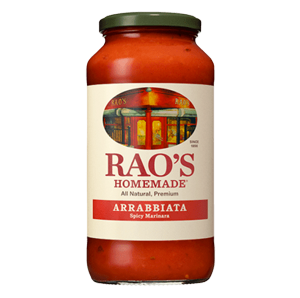 Rao's Homemade® Arrabbiata Sauce
Bring home the famous taste of Rao's Homemade® Arrabbiata Sauce. Add a kick of heat to your meal. Arrabbiata or "angry" sauce is a spicy, yet balanced sauce made with slow-simmered Italian tomatoes and crushed red pepper.