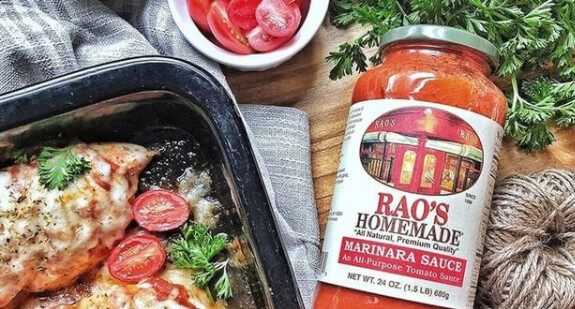 RECIPE OF THE WEEK
Elvis Duran's Spaghetti Pie
Pound of spaghetti
Pound of ground beef
chopped onion
Olive oil
2 cups RAO'S HOMEMADE
1/2 cup ricotta
1/2 cup grated Parmesan
3 eggs
chopped parsley
salt
pepper
a cup of shredded mozzarella
Parmesan cheese
Inspired by my friend Katie Lee Biegel's recipe. It's so easy. I always improvise and get creative with whatever I have in the refrigerator.
Boil a pound of spaghetti a few minutes less than instructed. Set aside.
Brown a pound of ground beef and a chopped onion in a little olive oil, 5 mins.
In a large bowl, mix up 2 cups RAO'S HOMEMADE, 1/2 cup ricotta, 1/2 cup grated Parmesan, 3 eggs, a little chopped parsley and a little salt and pepper.
Add the beef, onion and cooked spaghetti and toss until combined.
Pour into an oiled 9x3 cake pan, cover with a cup of shredded mozzarella and a little more Parmesan cheese. Bake in a 350 oven for 30 mins. I sometimes go longer because I love when the edges get dark and crunchy.
Cut into slices and eat it up!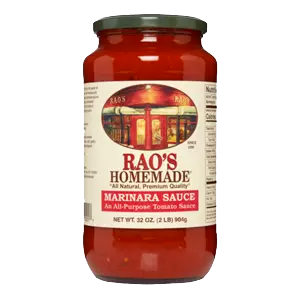 Rao's Homemade® Marinara Sauce
Bring home the famous taste of Rao's Homemade® Marinara Sauce. We slow cook sweet Italian plum tomatoes with fresh ingredients to create this classic sauce.