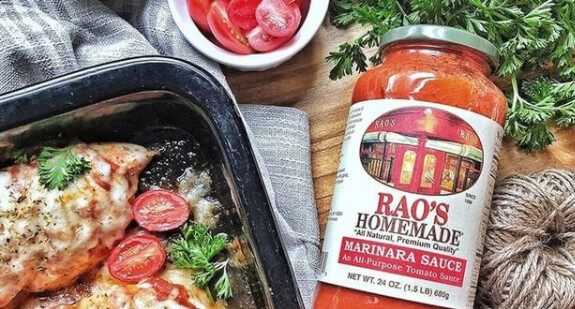 RECIPE OF THE WEEK
Danielle's Penne Alla Vodka
Chicken Breast
Rao's Homemade Vodka Sauce
Rao's Homemade Penne Pasta
15 oz can of peas
Parmesan cheese
The grilled chicken is up to you. I think at least 2-3 breasts is good for this. You can marinade and cook ahead of time, cook while you make the pasta or even use pre-cooked and pre marinated chicken. (TIP- when I'm really in a hurry I grab this amazing pre made chicken from my local market) - A nice Italian spice marinade works well for this. You can even use plain chicken.
Boil the pasta (cook the way you like it....al dente in my house)
While the pasta is cooking prepare the other ingredients...
Warm up the vodka sauce
Warm the peas
Cut up the cooked grilled chicken breast into bite size pieces.
While the Rao's vodka sauce is still cooking toss in the peas and grilled chicken. cook together. cover and let simmer on a low heat for a few minutes.
Drain the pasta when its done and toss in with the Rao's vodka sauce mixture.
Add some grated parmesan cheese and enjoy!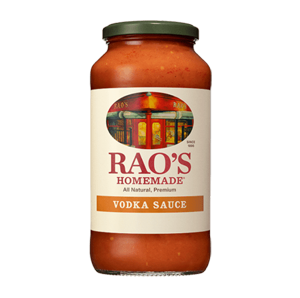 Rao's Homemade Vodka Sauce
Bring home the famous taste of Rao's Homemade® Marinara Sauce. We slow cook sweet Italian plum tomatoes with fresh ingredients to create this classic sauce.