10 People You Should Not Be In A Relationship With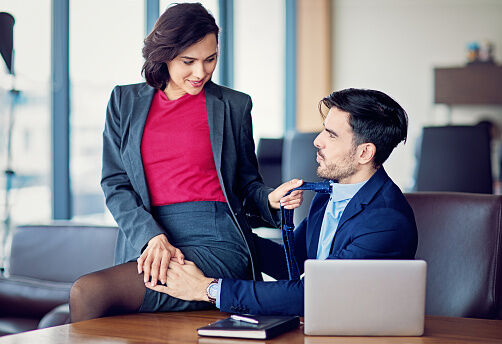 Is there someone in your life that you're crushing on but could be considered taboo? One in four Americans are currently crushing on someone in their life who is "off-limits," according to research. That's not stopping them though because seven in ten of those currently crushing have either acted on those feelings or are planning to.
A new survey of 2,000 Americans on their "taboo" crushes, found that 57 percent of Americans have secretly wanted someone they absolutely shouldn't have. The study, conducted by OnePoll on behalf of EdenFantasys, revealed how Americans feel about "taboo crushes" and who they believe fits under the "off-limits" title.
According to the poll a friend's partner came in first place (50%) for person most off-limits to be romantically involved with, the second place went to anybody in a relationship (46%). According to the results of the survey it is NEVER okay to be with a friend's partner including if they breakup.
"Forbidden fruit is the sweetest they say," said Fred Petrenko of EdenFantasys. "This is the main reason we pursue the off-limits relationships even though they are likely to be disappointing if not damaging experience."
Here is a list of the top ten relationships that are considered off-limits according to the survey and the percentage:
Friend's Partner (50%)
Someone In A Relationship (46%)
Friend's Ex-Partner (40%)
Parent's Friends (40%)
Boss (40%)
Ex-Partner's Sibling (38%)
Teacher (38%)
Ex-Partner's Friend (34%)
Somebody 20+ Years Older/Younger Than You (32%)
Co-Worker (28%)

Elvis Duran
Want to know more about Elvis Duran and the Morning Show? Get their official bio, social pages & articles on Elvis Duran and the Morning Show!