CONFIRMED: Linkin Park's Chester Bennington, Dead, 41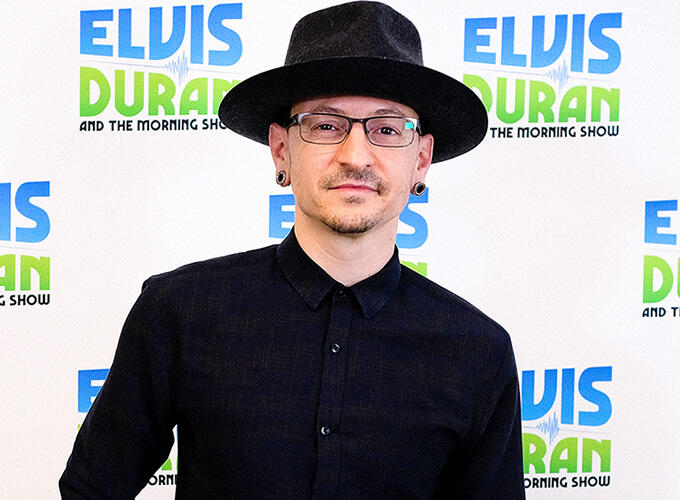 Image: Getty
It's been confirmed that Linkin Park's Chester Bennington was found dead of an apparent suicide by hanging.
TMZ is reporting that the 41-year-old musician was found at his home, right before 9 AM, in Los Angeles.
He leaves behind a wife, Talinda Ann Bentley, and six children.
Sources tell TMZ that Bennington had been away with his wife in Arizona earlier in the week, but returned to L.A. sometime on Wednesday while Olit stayed behind.
Linkin Park was scheduled to kick off their One More Light World Tour on July 27th in Mansfield, Massachusetts.
Our condolences go out to his family and friends.
Earlier this year, we spoke to Chester about Linkin Park's seventh studio album, One More Light.
When asked about their formula for lasting longevity in the music business, Chester told us,
"For us… the fact that we've always been so open to just kinda write whatever we feel inspired to write, and not really locking us into a specific place, in terms of genre or style, that's the thing that is the most exciting for us. We really want to be a band that melts the walls of genre."
Looking ahead, Bennington said he believed the band had a 100 percent chance of being inducted into the Rock and Roll Hall of Fame in 2025, their year of eligibility.
Linkin Park has received two Grammy Awards since their inception in 1999. Their first album "Hybrid Theory" earned 30 million dollars in sales, making it the best-selling debut album of the 21st Century.
Check out our full video interview and pics, from February 21st, 2017, with Chester Bennington below.

Elvis Duran
Want to know more about Elvis Duran and the Morning Show? Get their official bio, social pages & articles on Elvis Duran and the Morning Show!