Justin Bieber Says He Feels 'Crippled With Anxiety' In Mental Health Update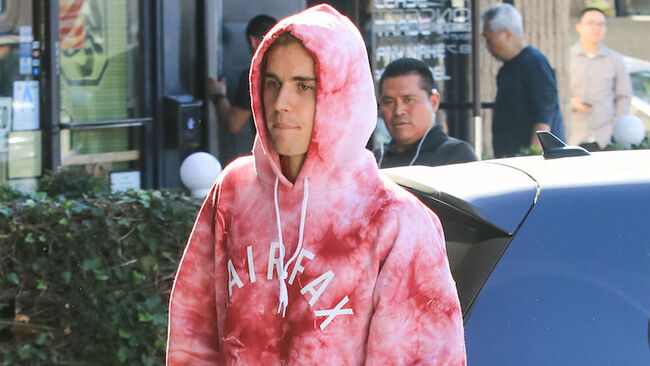 Justin Bieber is still battling some difficult emotions, per a new post he made on Instagram.
On Thursday (May 2), Bieber delivered an uplifting message that appeared at once both inspiring and sad. The singer, who has become more transparent about his ongoing mental health struggles this year, is apparently still making efforts to live a happier, spiritual life.
"Don't stop fighting the battle has already won.. fight for what you love and who you love don't let fear and anxiety win..god has not given us a spirit of fear but of power love and of a sound mind!" Bieber wrote alongside a black-and-white stressed-out selfie, admitting, "I havent believed the truth about myself I haven't believed I am loved I haven't believed I am forgiven it's a hard thing for me to wrap my head around."
"I hang my head in shame and I wallow in sadnes [sic] about the the people who have betrayed me," he continued, before taking a religious turn with his note. "Jesus has given me freedom and the persuit [sic] of getting to know his character is never ending. Gods character never changes he is the same yesterday now and forever. He is always good!"
Bieber went on to express how he's found power in weakness in the eyes of God and says those with such faith will have eternal life, love, and acceptance as well.
Even in his latest Instagram Stories, the 25-year-old looks depressed but not defeated in another black-and-white selfie. "I'm getting there one day at a time. If you're [going] through it don't give up." Yet hours prior, he wrote he's "crippled with anxiety" over a fan edit of him and Ed Sheeran.
Prior to this, Bieber seemed to be in positive spirits a few weeks ago.