Ariel Winter Got Candid About Her Rapid Weight Loss After Being Body Shamed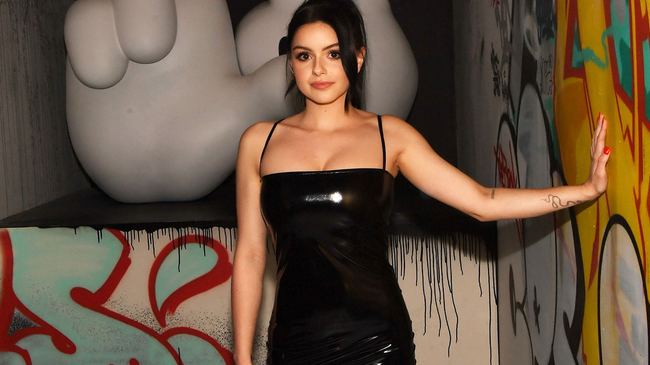 Ariel Winter is no stranger to body-shaming. The 21-year-old Modern Family star has been in the spotlight since being cast on the hit sitcom when she was just 10-years-old. She's been subjected to some pretty brutal comments about her body over the years. After losing weight recently, Ariel was even accused of doing drugs and undergoing plastic surgery. When a fan asked her "why so thin?" on Instagram, Ariel took time to address her rapid weight loss, as well as her mental health.
In a lengthy, canid message, Ariel explained she gained weight during her teen years as a result of the antidepressants she was prescribed at the time. "For years I had been on anti-depressants that caused me to gain weight that I couldn't lose no matter what I did. It was always frustrating for me because I wanted to get fit and feel like the work I was doing was paying off, but never felt that way," she wrote. "I had accepted it and moved on. I stayed on these medications for so long because the process is really long and difficult."
Ariel opened up about the "really long and difficult" journey of finding a combination of medicines that really worked for her. Once she was able to figure that out, "the change in medication instantly made me drop all of the weight I couldn't lose before by just giving me back a metabolism."
Ariel also said that even though she wanted to lose the weight she gained from taking those antidepressants, she now wants to "gain a few pounds of muscle and get healthier" and also wants her "butt back."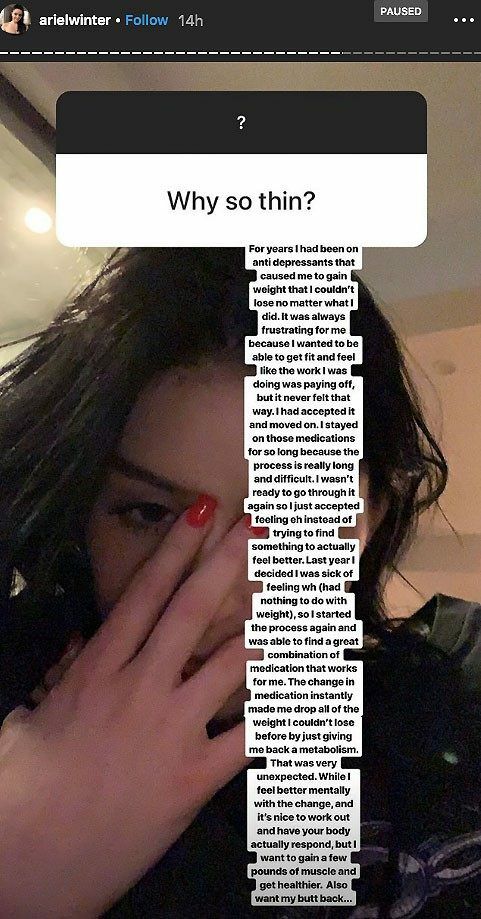 Ariel also talked about how important mental health is, telling her followers she's been seeing a therapist once a week for six years. "There's nothing shameful about seeing a therapist or being on medication ... I'm hoping the discussions will keep us progressing in the right direction with mental health check ups. We don't need to hide our struggles even though I know how hard it is to share," she said.
Thanks for being so candid, Ariel!
Photo: Getty