Billie Eilish Had To Get Personal Approval From 'Office' Cast For Sample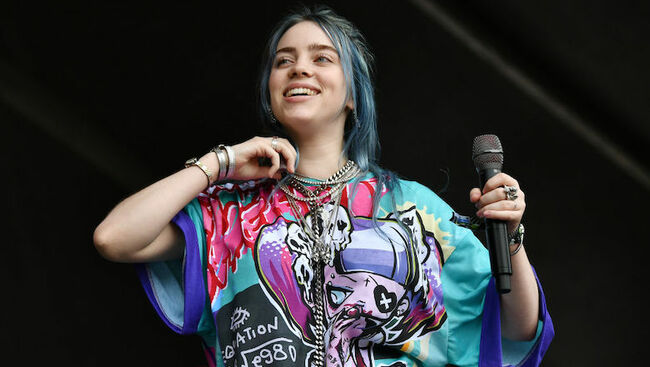 Billie Eilish's freshman album WHEN WE ALL FALL ALSEEP WHERE DO WE GO? is full of bangers, but perhaps the most memorable song, at least to fans of The Office, is "my strange addiction." The track is, after all, basically a love letter to the iconic episode "Threat Level Midnight," where Michael Scott (Steve Carell) unveils his big movie to the Dunder Mifflin staff. The self-described Office fanatic managed to weave dialogue like "I haven't done that dance since my wife died" and "You should enter it in festivals" into the track, and in order to do so had to get permission from every cast member who talks on the soundbyte.
"When we made the beat for 'my strange addiction,' it reminded me of the song they play when they do the Scarn dance," Eilish told MTV News. "I thought that was really funny, so we literally just ripped the audio from Netflix and put it in the song, not at all thinking that they would say yes to it and we'd be able to put it out. Also, it's about strange addictions, and The Office is mine, so…"
To her surprise, Carell, Mindy Kaling, John Krasinski, Ed Helms and BJ Novak all signed off on the samples. "They had to get approval of all the cast that was on it," Novak explained to Rolling Stone.
"I was fine with it regardless," he continued, "but I was like 'Wow, bonus: This is a banger.'"
Listen to "my strange addiction" and learn how to do the Scarn below.
On the day Eilish's album came out, The Office star Angela Kinsey gave her a shout on on Instagram. Check out her post below.