Priyanka Chopra Explains Why She Was Happy To Take Nick Jonas' Last Name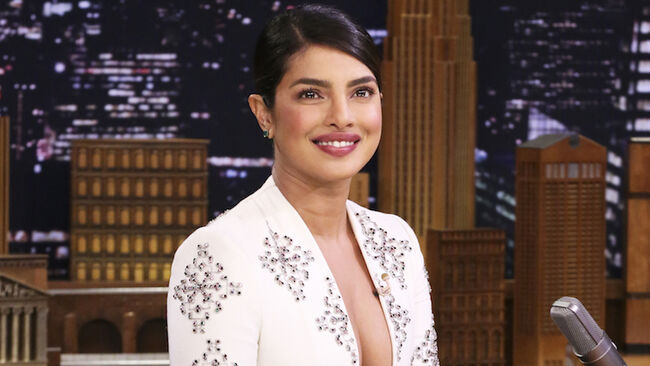 Priyanka Chopra is proud to be a Jonas!
The Quantico alum stopped by The Tonight Show Starring Jimmy Fallon on last night's (February 5) episode to dish on what it's like to be wedded to Nick Jonas and even more to carry her hubby's famous last name since the lovebirds tied the knot in December 2018.
"The gravity of it, it's like a big deal! I didn't realize it was that much of a big deal until I did it," Chopra said of her name change. The 36-year-old officially announced herself as "Priyanka Chopra Jonas" on Instagram a week after marrying the "Chains" singer in a days-long wedding ceremony that took place at Umaid Bhawan Palace in Jodhpur, India.
Even though she was never against the name change, the actress holds firm to the belief that the appended title does not take away from her own identity.
"No, I always wanted to add his name to mine because I feel like we're becoming family, and I'm a little traditional and old school like that," she remarked. "But I don't take away my identity. He gets added to who I am."
As for life after marriage, Chopra told Fallon she's still adjusting, to say the least — especially given that the newlyweds have to split residences between the East and West Coast.
"Nothing works in my house because I'm never in my house," she joked. So the coffee machine doesn't work, the air conditioning makes some sounds. It's cute, my house is beautiful, but nothing works."
On the contrary, Chopra describes her husband's home as "immaculate" — but apparently not too fancy for her pooch, who "peed on his carpet the first day."
Ah, the glories of married life!
Watch the clip below.