Justin Bieber Invites Queer Fan To His Church: 'We'd Love To Have You'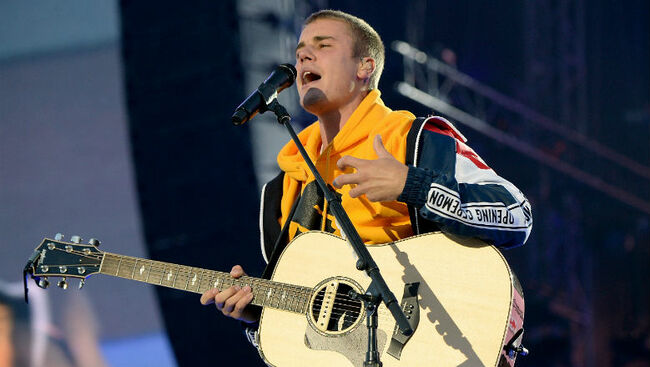 Justin Bieber shared a sweet moment with a fan on Monday night (June 11) when he attempted to comfort a young girl, who admitted that she was finding it difficult to locate a church that is inclusive towards the LGBTQ+ community.
Following his service at Hillsong Church, the Biebster was caught outside via fan-shot footage, where he was met with the supporter, who asked if his facility is welcoming of the gay community. "I'm trying to find a place that is, like, inclusive of everybody, 'cause I came out as queer not long ago. So, I'm trying to find a nice place," she explained to the pop titan. "'Cause, like no one is nice. Everybody is so homophobic. I grew up Catholic and everybody's such sh*t."
"Yeah, that breaks my heart for you. I'm so sorry. That's not okay," Bieber replied in the two-minute video. "If you ever want to come to any of the services, any of them would love to have you. We'd love to have you in there. You're more than welcome to come any time." Scroll on below to see the viral moment.
Earlier this week, Bieber made headlines when he was spotted out and about in Miami with his former flame, Hailey Baldwin. Their joint appearance together arrived just a few weeks after Baldwin admitted that they had put some weirdness behind them after splitting in 2016. "I met him when I was really young and he was one of my best friends. Everybody knows that at a certain point in time that turned into something else, but that just happens when you're 18, 19. It was what it was," she explained, revealing that they went through a long period of time where they weren't friends. "But it brought both of us to the realization that we just work much better as friends. He's somebody I really cherish. Now, it's a very mature situation. It's good," she continued.