Here's How To Find And Delete Private Conversations Your Alexa Recorded
One of the biggest fears of any Amazon Echo or Dot owner is that their device is secretly recording their conversations, and it turns out, they have reason to be a little afraid. Recently, one Echo owner not only had one of their discussions recorded but the virtual assistant also then sent their chat to a random person on their contact list.
Now you can check to see if your Echo or Dot is recording you and learn how to delete those recordings and stop the device from doing it any more.
Here's what you do:
Open the Alexa app on your phone or table and click the hamburger menu button in the upper left corner.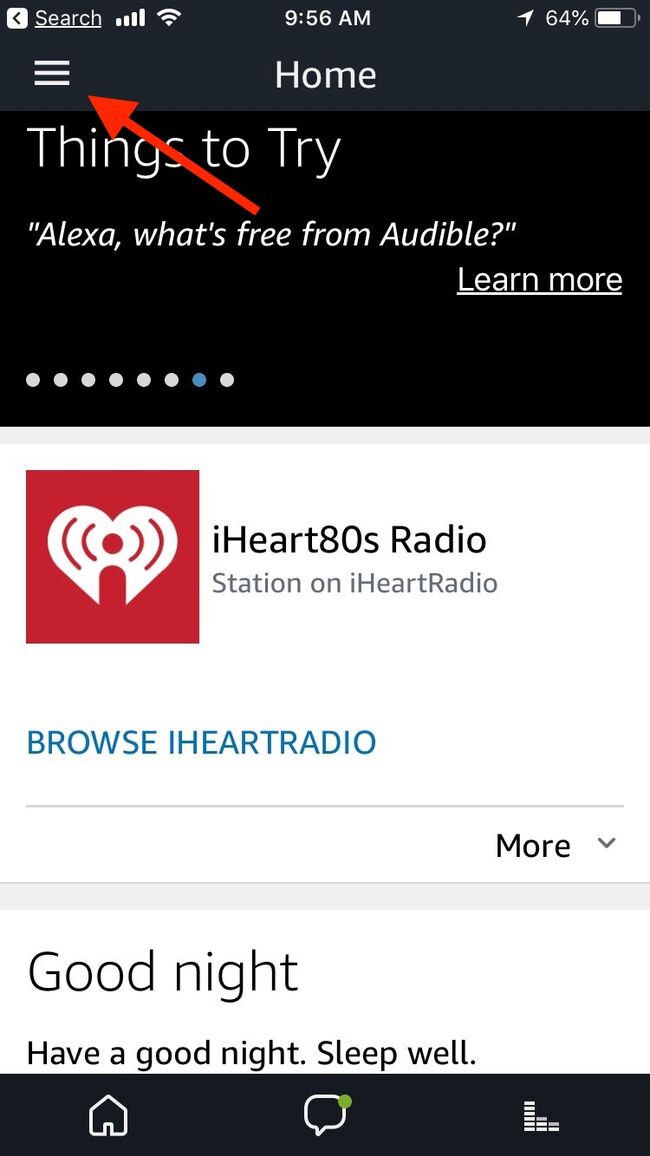 Click on Settings, then History. Here is where you may or may not see a list of recordings, some of them might even be transcribed. The ones that are not transcribed, which say "text not available," are usually snippets of private conversations. To delete any item in the list, just click the "Delete Voice Recordings" button. You can also go to the Manage Your Content and Devices page on Amazon and adjust the Manage Voice Recordings option to change your preferences when it comes to recording your conversations.
At least Alexa isn't laughing maniacally though, right?
Photo Credit: Getty