Taylor Swift Sends Flowers, Handwritten Note To Fan After Car Accident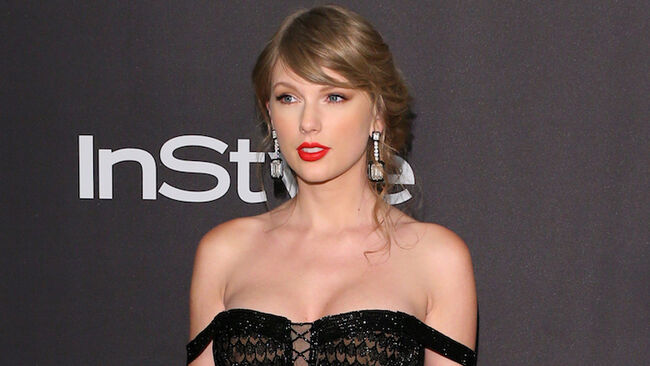 Taylor Swift's latest act of good is making us shed actual tears.
When Lindsay, of Nashville, Tennessee, was recently hospitalized following a car incident that left her with a broken back, the "Delicate" musician thought to brighten her Swiftie's day with not only flowers — but a special handwritten note from the singer herself.
Swift's thoughtful note, dated Monday (April 8), reads as follows:
Lindsay,
Hi buddy. I'm so sorry to hear about the accident, my heart aches knowing that such a wonderful person is having to go through this. I hope these flowers brighten your day. You're gonna rock that neck brace and soon we'll all be bopping at shows together again. Give hugs to your family for me. I am so happy you're okay. Love, Taylor.
Overwhelmed with joy, the fan responded to the 29-year-old's heartfelt gifts on her Twitter account. "I finally stopped crying long enough to post that taylor swift just sent me flowers and a handwritten note," Lindsay tweeted Tuesday (April 9), with photos of her showing off her presents from her hospital bed. "Im still in complete utter shock. @taylorswift13 @taylornation13 thank you so much. i love you endlessly, you have NO IDEA how much this meant to me. see u on tour bb."
Lindsay also says the gesture was a complete surprise, as she had no clue how Swift even learned about her accident. Her reaction was priceless nonetheless, and she later posted a video of her emotional response. "Here's a video of me ugly crying....so hot, i know. i still haven't stopped breathing it's fine, everything is fine," the fan jokingly captioned the clip. "I'm so injured but so happy lmao … god i love u so much."