This Dog Can Sing The Blues Like A Badass Boss
FACT: Dogs are awesome. ANOTHER FACT: Singing dogs are even better.
Walter Geoffrey the French bulldog was mad at his owner for talking on the phone so he decided to rudely interrupt 🤣her with some singing, blues style.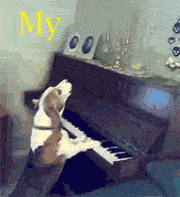 Not bad, but you're a little pitchy Walter. Keep practicing, but maybe just not when your owner is chatting with someone else.
ONE LAST FACT: We're impressed AF. Ha!

Elvis Duran
Want to know more about Elvis Duran and the Morning Show? Get their official bio, social pages & articles on Elvis Duran and the Morning Show!