Sassy Brother Schools Little Sister On Her Messed Up Priorities
Time to get your priorities straight!

A mom captured an older brother totally schooling his little sister on her priorities while riding in the car. Judging by her sassy paper crown, she's definitely an elementary school kid, but her big bro isn't letting off the hook. He wants her to wise up ASAP.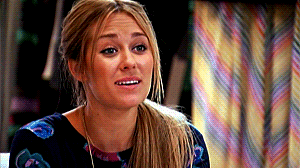 "You've got so many things to do. Shapes. Handwriting. Math. All that stuff and you're worried about some boyfriend. You don't even know how to write your name. You need practice on your Ts and your Ss."
The adorable little rant continues with him saying he saw her chasing boys on the playground at recess.
After a while, lil sis has had enough and she swears up and down that she was sitting with her friends at the school Thanksgiving party and NOT A BOY!

Elvis Duran
Want to know more about Elvis Duran and the Morning Show? Get their official bio, social pages & articles on Elvis Duran and the Morning Show!