Pumpkins, glitter & knives... OH MY!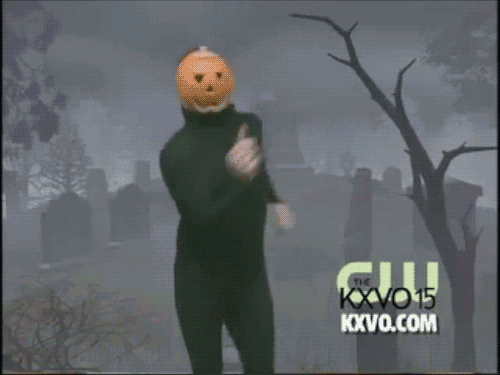 What's more festive than pumpkin carving around this time of year? Amidst the confusion on how to carve a pumpkin, our very first Elvis Duran and the Morning Show contest got competitive and hilarious, QUICKLY!
Producer Sam went with a namaste vibe, Web Girl Kathleen proved she's the master of DIY and we're still unsure of whatever Skeery was going for with his pumpkin.
Leave it to Greg T - who was unusually quiet and more focused than normal - to end the contest with an absolute BANG. Watch below to see Ronnie as the Pumpkin King and find out what T's 20 minutes of hard work turned into, as well as everyone else's frazzled approach towards carving.
🎃
WARNING * NSFW * WARNING * NSFW * WARNING * NSFW * WARNING * NSFW
WARNING * NSFW * WARNING * NSFW * WARNING * NSFW * WARNING * NSFW
WARNING * NSFW * WARNING * NSFW * WARNING * NSFW * WARNING * NSFW
WARNING * NSFW * WARNING * NSFW * WARNING * NSFW * WARNING * NSFW
WARNING * NSFW * WARNING * NSFW * WARNING * NSFW * WARNING * NSFW