Camila Cabello Regrettably Passed Up This Collaboration Because of Fifth Harmony
Camila Cabello is so genuinely sweet, it's always a treat to chat with her!
The 20-year-old singer told us that she's still writing for her debut solo album, The Hurting, The Healing, The Loving, but is only allowing herself one more month of writing before polishing it up.
This will be her first album since splitting with Fifth Harmony in December of 2016.
So far, she's released two singles off of the record, "Crying in the Club" followed by "I Have Questions." Camila told us today that she can only write from life experience, but doesn't want fans to think about her 'story,' she wants them to relate the music to their lives!
An exact release date has not yet been announced, but The Hurting, The Healing, The Loving will likely hit shelves in September.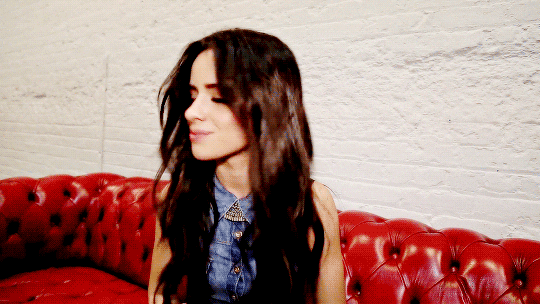 Even with Camila's solo success, there have still been some missed opportunities. She was almost the female vocalist on one of the biggest songs of 2016, "Closer" by The Chainsmokers! At the time, Camila was only doing her solo work when Fifth Harmony wasn't busy, but when "Closer" was set to be released, she was in full swing with 5H and regrettably had to pass it up. Halsey ended up singing collaborating with The Chainsmokers on the track instead.
We wonder if she'd do anything different in retrospect?! Check out pics from her visit to see us below!

Elvis Duran
Want to know more about Elvis Duran and the Morning Show? Get their official bio, social pages & articles on Elvis Duran and the Morning Show!