Things Are Getting Sexy For Niall Horan
We caught up with One Direction's Niall Horan about his latest single, 'Slow Hands' and the song's extra sexy lyrics! "Yeah, I know! It was only midday when I wrote them as well!" Niall confessed. He later continued, "Are you sure you're allowed to use those words on the radio? Oh jeez! This is, I'll tell you what, X-rated radio!"
Niall has been working on a solo album since One Direction announced they were taking a breaking in January 2016. His first single, "This Town" hit #23 on Billboard's Hot 100 chart.
Official album details have not yet been released, but fans are suspecting to get the news soon. Niall shared that he couldn't wait for fans to hear "Slow Hands."
"It's like an anxious thing, you just want everyone to hear it, you know? I've been wanting people to hear it since the day I wrote it. So the closer you get to the time it's released, the more you want people to hear it. And obviously, there's pressure there too because you want people to like it."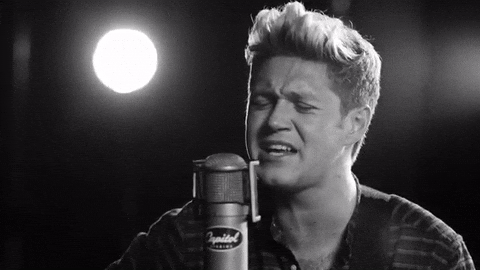 What's next for Niall? He'll be busy shooting the video for "Slow Hands," polishing up the album and putting tour dates on the book! He's looking forward to getting back onstage despite how tiring touring can be.
"Obviously, the traveling can be tough sometimes, so like if you spend 6, 8 weeks away, that's when it gets tough. You just want your own bed, and, you know, you just want to see everyone. The shows are so good. You could be in the worst mood ever. You could be, you know, hating everyone that's around you, and then, you go on stage and it changes your day. So it's a good feeling."
Listen to "Slow Hands" below!

Elvis Duran
Want to know more about Elvis Duran and the Morning Show? Get their official bio, social pages & articles on Elvis Duran and the Morning Show!