 So as anyone who has heard me on the main show or the Elvis Duran 15 Minute Morning Show Podcast on iHeartRadio knows I somehow end up dissatisfied with my restaurant and customer service experiences.
I usually politely point out my bad experience and the companies are almost always able to make things perfect for me.
That said, I am having a hell of a time with Amazon. Yes, I love Amazon and I am a Prime member but every once in a while, if something arrives at the house that is not exactly what you ordered, Amazon has an "Amaz-ing" return exchange policy.
Oh, one more thing, I have an unhealthy favoritism towards all things I own being blue or partially blue. So when ordering a new Oral B CrossAction Pro-Health Toothbrush, Medium 2 pack (pictured below), I, of course, searched for the seller selling a 2 pack of 2 blue ones! Nowhere in the description of the item did it say "Colors may vary" as many items do. I had been searching for so long for a 2 pack of blue in stores that I decided to order 2 of the 2 packs so I would have 4 blue toothbrushes to last me a while. See? It all makes sense in my world.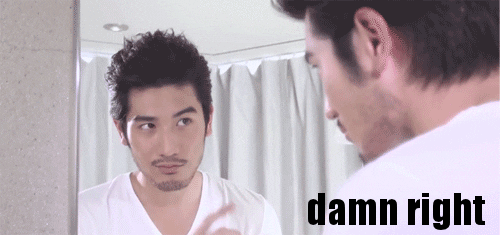 When they arrived 2 days later, both packs contained 1 blue and 1 gray toothbrush.
I immediately put in for an exchange of ONE of the 2 packs figuring I would use the blue one in pack 1 and use the gray one as my travel toothbrush (less important) and fully explained in writing, my desire for 2 blue toothbrushes as the reason for the exchange.
When my new 2 pack arrived 2 days later it was 1 blue and 1 pink! No need for the pink, so back they went.
I once again fully explained my desire for 2 blue toothbrushes as the reason for the exchange.
Two days later my new 2 pack arrived. This time the 2 pack was a different model of Oral B toothbrushes. Not the ones I originally ordered. Was 1 of them blue and 1 not? Oh no.
One was purple and one was green!!! Things are deteriorating fast. I called and spoke to a rep that sent me a 2 pack for free and assured me they would be blue. They arrived and are gray and gold. At this point, I'm just going to live with cavities.