Is "Unicorn" an official flavor now?
In a video posted to their Instagram, Kellogs UK unveiled their new fairytale-esque morning booster with the caption, "The magic has landed! Have you spotted the Unicorn Froot Loops in your local @Asda?".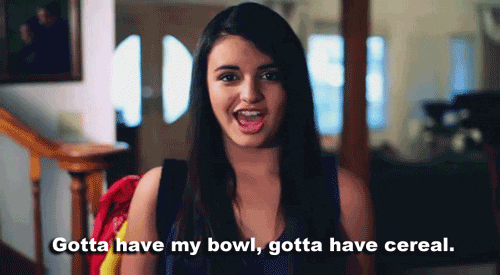 The cereal box is just as fabulous and bedazzled as you would think. And rightfully so, the internet is freaking out. The sad news is... the colorful breakfast is only available for a few weeks at Asda, a British supermarket. How do we convince them to bring it to the states?!
For those in the UK able to enjoy it - eat some extra Unicorn Froot Loops for your fellow Americans! We'll just be here... staring at pictures... waiting for its arrival in our local supermarkets.😭